This post is sponsored by P&G but all opinions are my own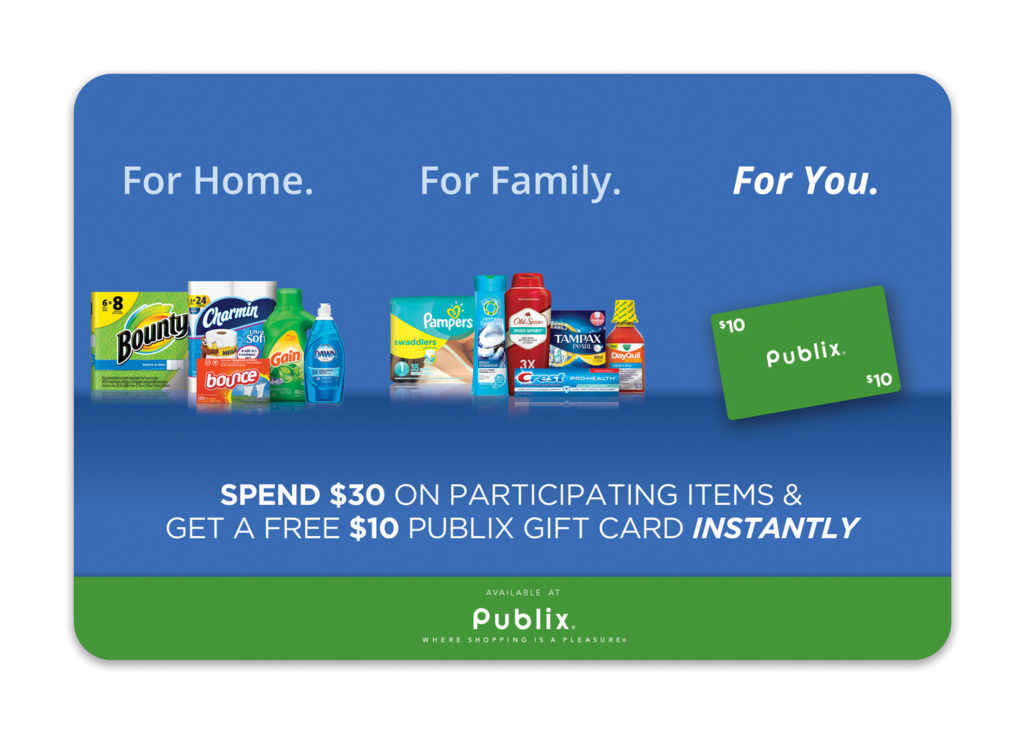 Hey fans, I am so excited to share with you a wonderful Publix promotion.
As you already know from the countless deal posts that I've shared on the many savings and deals that you can find at Publix,  I want you to continue and be aware that Publix carries a wide assortment of specially-priced P&G Personal Health care and  Personal care items.
Head on over to your local Publix store starting either 11.8 – 11.14 or 11.9 – 11.15 during this store promotion and earn a $10 Publix Gift Card when you purchase $30 in participating P&G products (see products below) to choose from:
Gain 100 oz liquid laundry detergent
Tide Pods & Gain Flings 26-32 ct
Bounce, Downy & Gain Dryer Sheets 105-120 ct.
Charmin 12 Double Roll & 6 Mega Roll & Charmin Essentials 16 Giant Roll
Bounty 6 Big Roll & Bounty Basic 8 Large Roll
Dawn 18oz Dish Liquid
Pampers Diapers 18-35 ct.
Crest Pro-Health 4.6 oz & Crest 3 D White 4.8 oz Toothpaste & Crest +Scope 1L Rinse
Pantene Shampoo & Conditioner 24-25.4 oz
Old Spice Body Wash 16-18 oz.
Tampax Pearl & Radiant Tampons 32 – 36 ct.
Always Infinity & Radiant Pads 22-36 ct & Always Ultra Thin & Maxi Pads 27-46ct.
Vicks Nyquil, Dayquil & ZzzQuil 12oz & 24 ct.
The $10 Publix gift card can be used  on your next shopping trip for items that you normally wouldn't get on sale.  This is definitely a complete way to win at saving money when you check out!
I enjoy buying all of my personal care products all in one place, it continues to help simplify my life by completing all of my shopping in one single stop at Publix, "Where Shopping is a Pleasure."