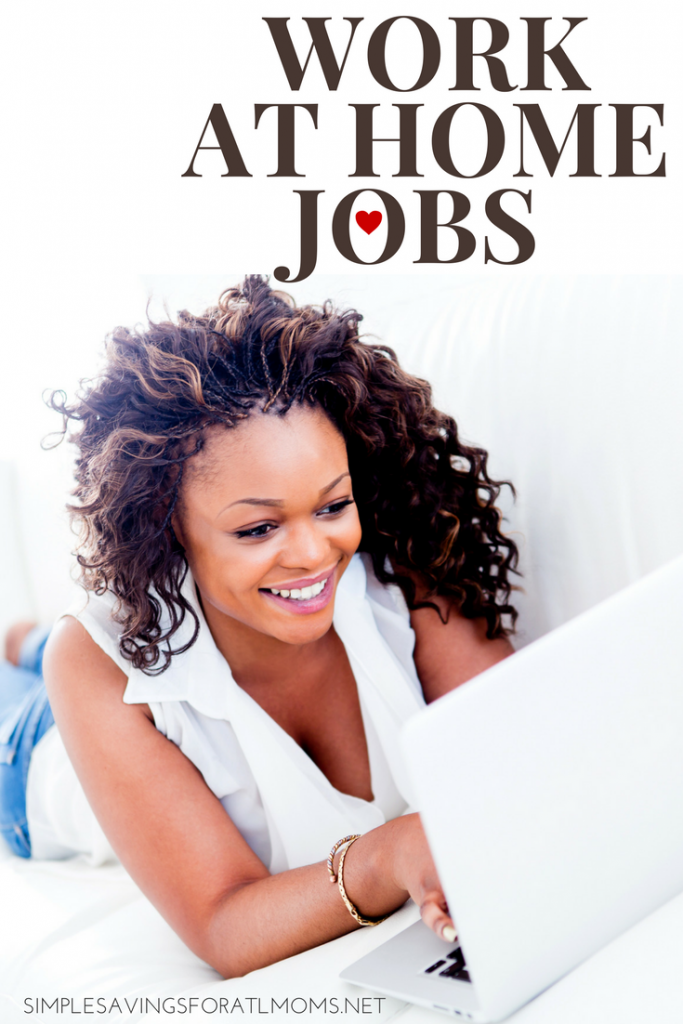 WORK AT HOME OPPORTUNITIES
Do you believe that I used to recruit new employees in the health care field and I enjoyed meeting so many new health care professionals and working with different brands and companies find wonderful new talent. Working at home has several rewards, with one being a reduction of the hustle in daily traffic. If you are desiring to work at home, I encourage you to apply to jobs within 48 hours that you may see listed here on my blog as quickly as you can. Most work at home jobs do not stay around long! Let's get started with some that you can try. Click on the names below:
 6 WORK-FROM-HOME JOBS
Have a fantastic weekend,
Disclaimer: Simple Savings For ATL Moms is not affiliated with any job posted here unless specified. Be sure to do your own research on any company you apply for. Keep in mind that if you see a job you may be considering in applying for to submit your application quickly.