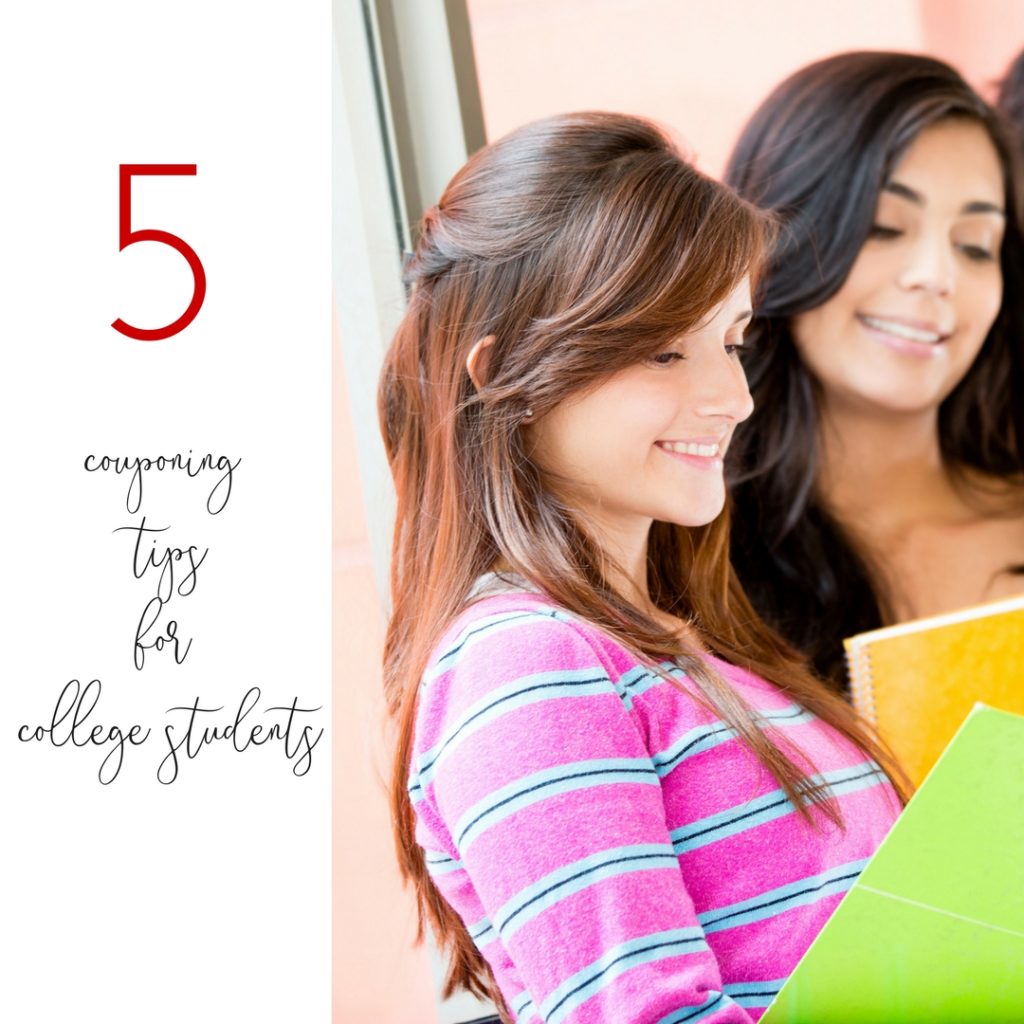 Are you or someone you know a College Student and wanting to learn how to coupons? First things first, familiarize yourself with Couponing 101.  If you're new to couponing, it is highly recommended that you start by getting to know some couponing basics. Also, read the coupon policies for the stores you shop at. Not every store has the same policy, so you'll want to know the specifics. Also, be sure to check if places offer student discounts. By being a student with a current school ID, you're eligible to get deals at all kinds of stores and restaurants which can add to your couponing savings!
In the beginning, all of the info can seem overwhelming.  Just breathe! Once you're in a store and see how easy it is, you'll be a couponing pro in no time! As a college student, your budget is probably pretty tight. The joy of couponing is that by taking that extra time to look up sales and spend the time to get the products, you'll save big. Every penny, nickel, dime and dollar adds up!
Each week, check out the flyers for your stores. Then go online and check out coupon blogs in your area and see what they list as the best deals. By combining sales with coupons, you're destined to save money and possibly even get free product. It's not unlikely that you'd be able to get enough shampoo, conditioner, and toothpaste that could last you months. As well as laundry detergent at a seriously reduced price, and food way below the normal retail price. You won't need to be on the college kid Ramen diet. Your couponing will allow you to get produce, dairy, snacks, and all kinds of staples that will definitely fit your budget!
One of the most important ways to get the biggest bang from your buck with coupons, is by planning ahead. It's no secret that big shopping trips can take a lot of time. With your class load and homework and everything else going on in your schedule, you probably don't have all of those hours to spend in the store. By planning ahead, you will search through the week's coupon match ups and see what's worth your time. Hit the store with a shopping list in hand and your coupons clipped and organized. This will make your actual shopping go by quicker as well as helping out the cashier.
Consider starting yourself a small stockpile. If you're living in a dorm, it might be hard to have anything too big as far as keeping your extra product. Make use of unused space, such as under your bed. By couponing and creating a stockpile, it will save you for when you don't have money or time to head to the store. By buying those super cheap bottles of body wash, and grabbing free Larabars, you don't have to be worrying about staying fresh or what you can snack on while you're cramming for exams.
Couponing is a way to make life easier. It doesn't matter if you're trying to feed a family or trying to finish school. It's a way to keep you on budget (or under budget!) and give you a way to live comfortably.