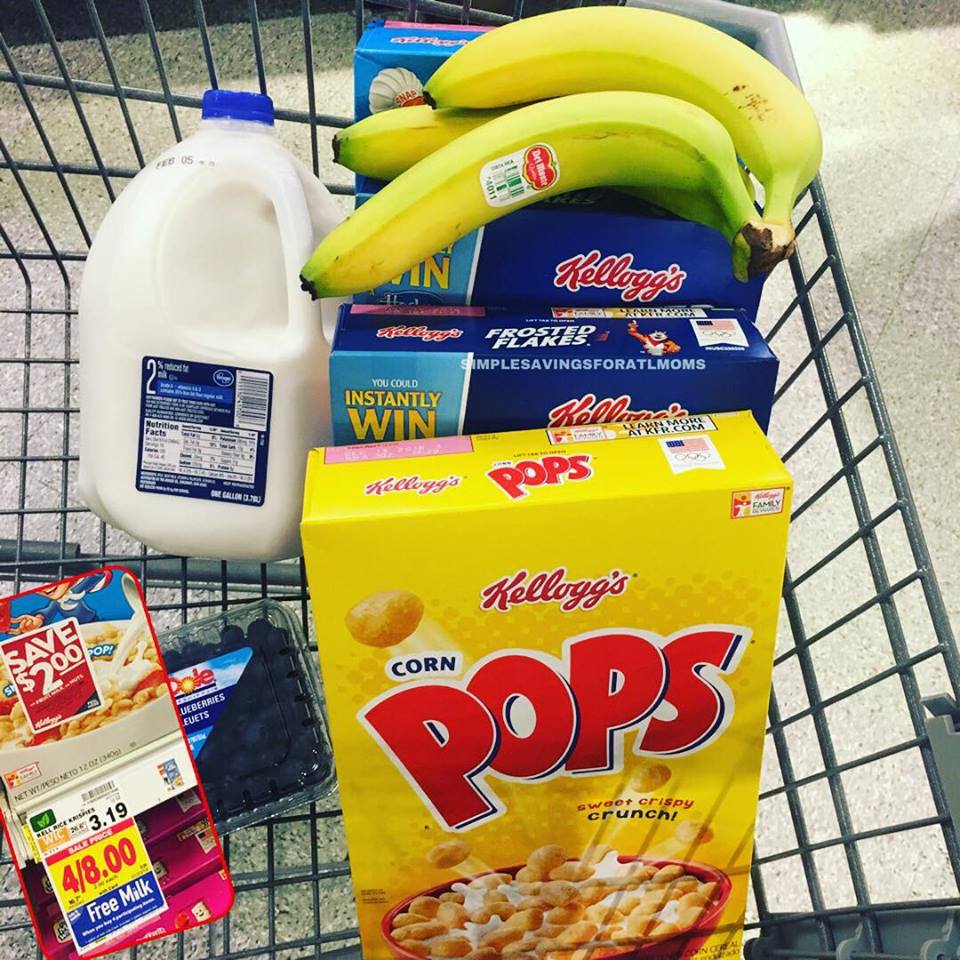 2 FREE fruit (Bananas & Pint Blueberries)+ 1 Free gallon milk + 4 Kellogg's cereals(4/$8). Buy 4 participating Kellogg's items and get a Free gallon of milk Kroger brand or 1/2 gallon Organic milk.
for Save $2.00 on Fruit, Milk, or Nuts when you purchase Kellogg's cereal peelies.
Don't forget to submit your receipts to Kellogg's Family Rewards.com for more points.