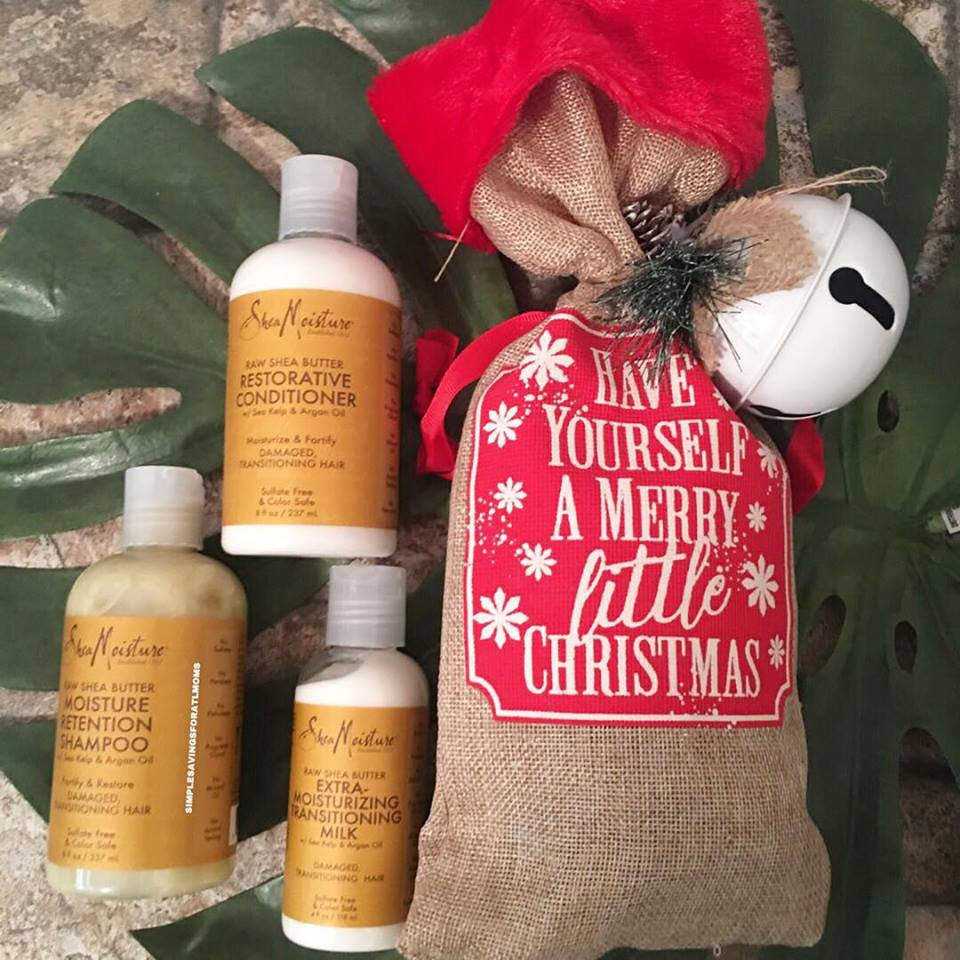 FRUGAL CHRISTMAS GIFT IDEA
Naturally, Have Yourself A Merry little Christmas. Find these Christmas wine bags & white Christmas ball decoration for $1.00 each at Dollar Tree. This is filled with Shea Moisture products.
Here's how to create it:
Find this holiday wine bag with festive holiday theme container from Dollar Tree
Fill with the recipient favorite natural hair products or other bottle items.
Garnish with Christmas décor found in Dollar Tree
Finish with a personal gift tag
 Need
more
Christmas gift ideas?