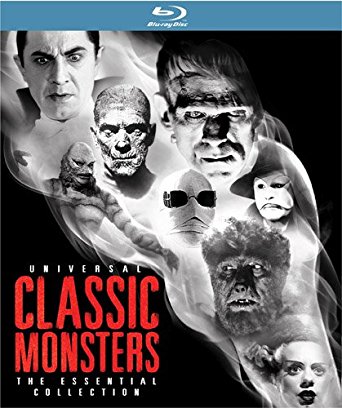 Get ready for Halloween with this great deal! Today only Amazon has this highly-rated Universal Classic Monsters: The Essential Collection Blu-ray for only $35.99! Plus shipping is FREE!
The 8-disc Universal Classic Monsters: Essential Collection box set features all eight films; nine when you include Drácula, a Spanish-language version of Dracula that was shot simultaneously to the Lugosi picture, albeit with an entirely different cast.
The Collection comes packaged in an understated but handsome box set with a sturdy outer sleeve that houses a tome-like DigiPak (with one page devoted to each film) and a copy of 'The Original House of Horror, a 48-page booklet. The discs themselves slide inside of each DigiPak page – something that will be a sticking point for some since you have to grasp the edge of a disc to remove it from its snug hideaway.