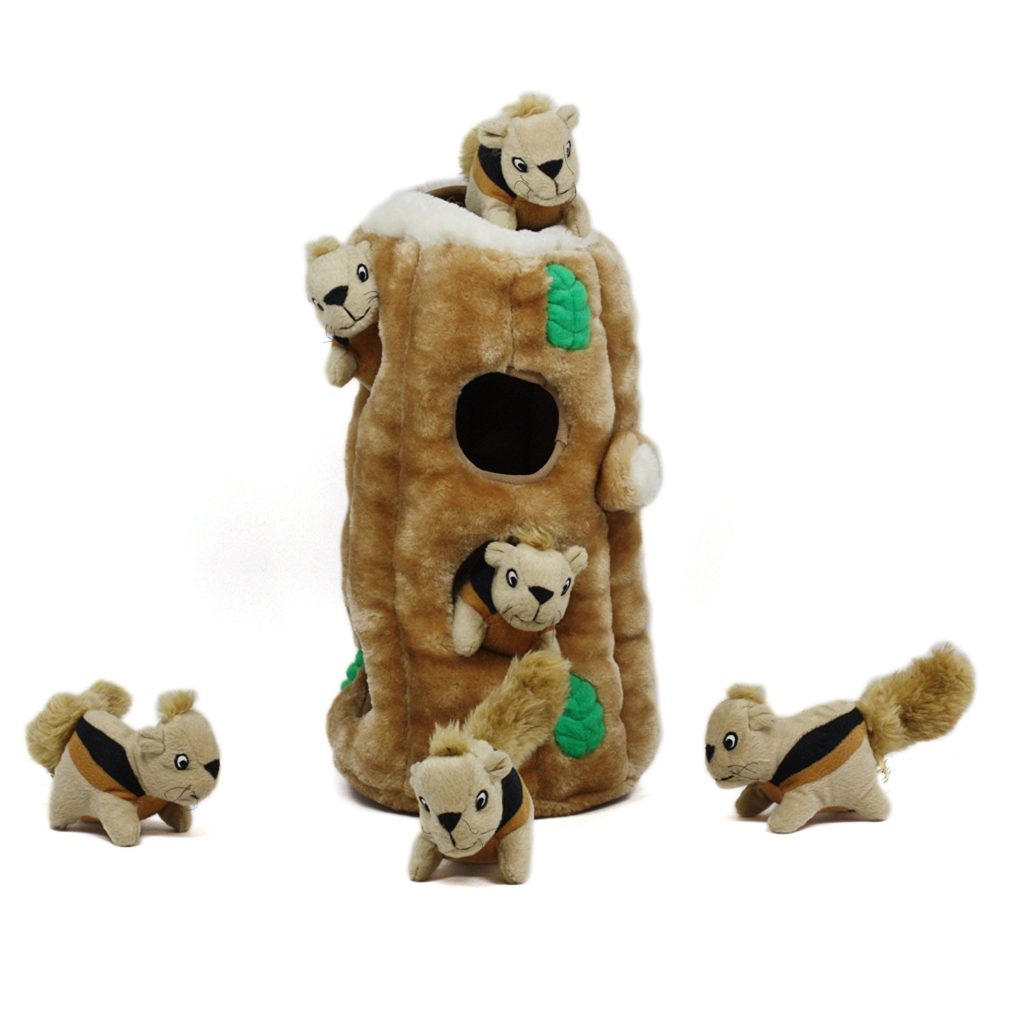 Calling all dog owners! Today only Amazon has this highly-rated Hide a Squirrel Interactive Dog Puzzle Toy for only $10.95! Plus you can get FREE shipping on orders over $25 or if you are an Amazon Prime Member.
What's more fun than chasing squirrels at the park? Chasing squirrels at home, of course! Finally there's a toy version of your pup's favorite pastime. Just stuff the squeaky squirrels in the soft tree trunk, and watch your dog pull them out one by one. To keep the game going, just stuff them in again and again. These squirrels love to play!
Bound to become your best friend's favorites, our lovable toys are durably designed with an engaging array of shapes, sounds and textures so you can have huge fun with your furry friend.