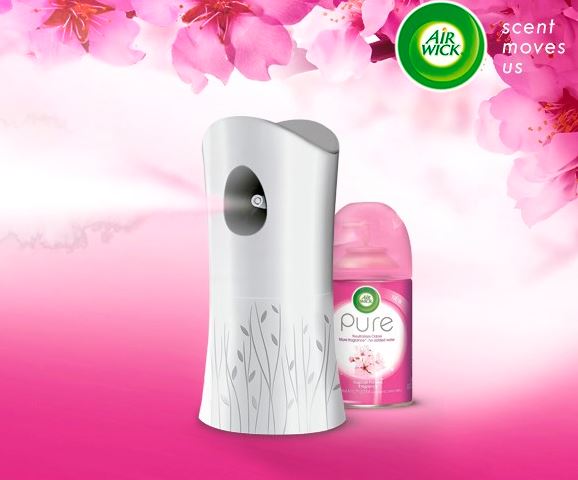 Head here where you can print this Air Wick rebate form and get the chance to try the product for free! There is a limit of one rebate per household.  These are currently on sale at Kroger Buy 5 Save $5 for $3.89 each. Buy 2, use the BOGO Kroger digital coupon and pay for one in store. Submit your rebate for your freebie. That is 2 bottles for free!
To receive your refund:
1. Buy AirWick Freshmatic Refill from any US retailer between 8/15/17 and 3/25/2018.
2. Fill out the below form.
3. Send completed form along with original, dated cash register receipt with purchase price circled to the address below to receive a refund of your purchase price up to $5.50.
All submissions must be postmarked by 4/15/2018 and received by 4/30/2018.