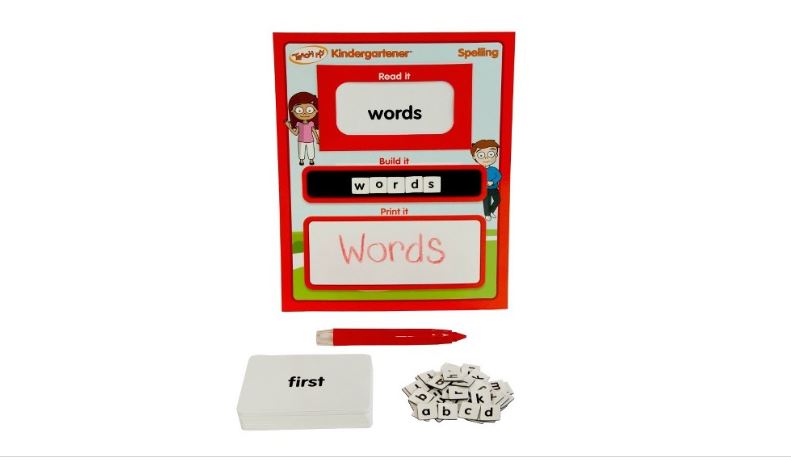 Click here to get this Teach My Kindergarten Spelling Set from Target.com today only. It is originally $7.89 each. Get 15% off any item during Target Cyber Monday promotion. Free shipping. Suggested for ages 4 years old and up.
Details:
The Teach My Kindergartener Spelling Set introduces 100 spelling words using Fry's first 100 words list. Using a spelling board, flashcards, magnetic letters and a wipe-off crayon, your child will learn to read, build and print over 100 spelling words through repetition and interaction.
Shop here for more learning kits.