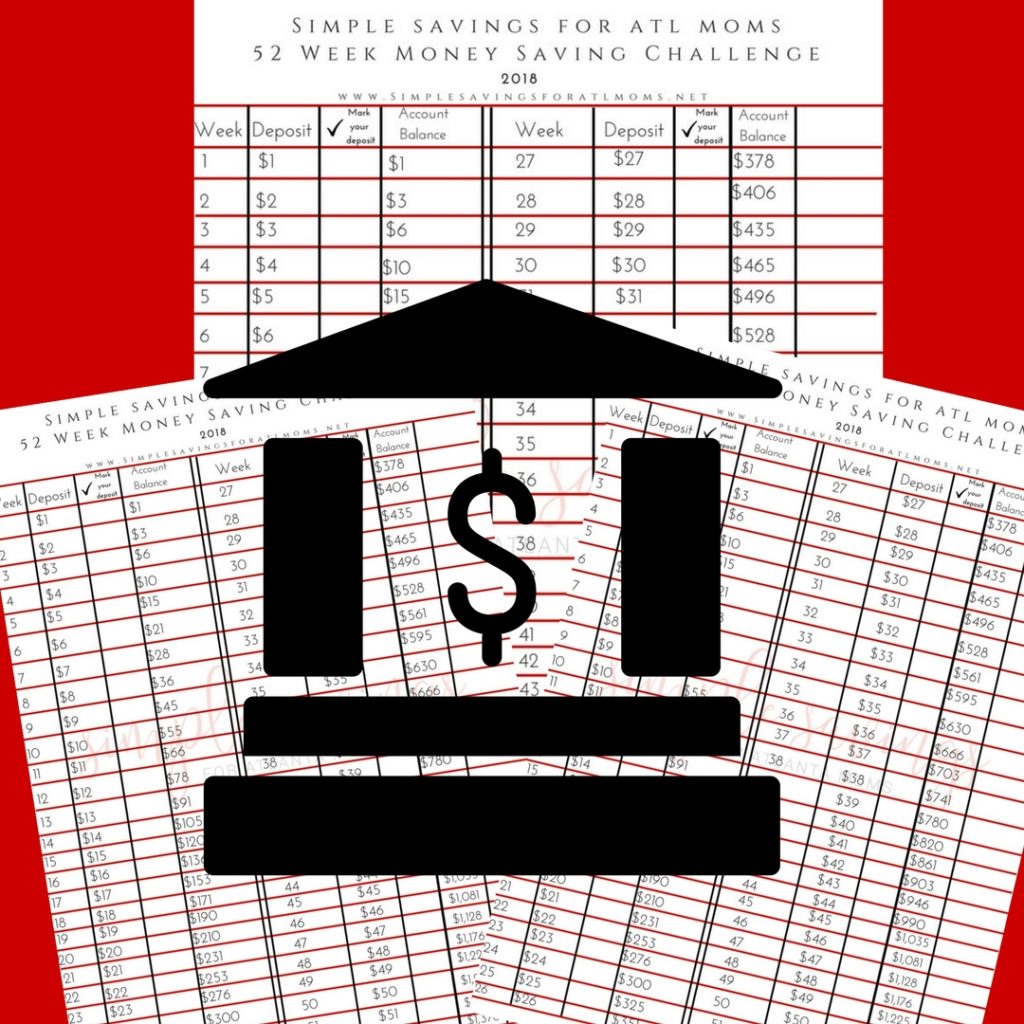 52 WEEK MONEY SAVING CHALLENGE:  SIMPLE SAVINGSFORATLMOMS
I am getting ready to start my 2018 52 Week Money Saving Challenge on January 8, 2018!
Remember to make a commitment to Saving Money! If you can put in more do so at anytime to boost up your own savings but make sure you are saving the correct amount each week. I have been completing the challenges each year with the Savings from my purchases using Coupons.
Do not dip, slide through, circle back, pinch off of this Savings challenge. Make the commitment and go for it! It's a New Year and a New Way to Save Money.
Feel free to join me so that you can get some extra savings in your pockets. Follow my Instagram for immediate picture deals my weekly Instagram Saving photos! Click 52 Week Money Saving Challenge form and download my Money Saving Chart.