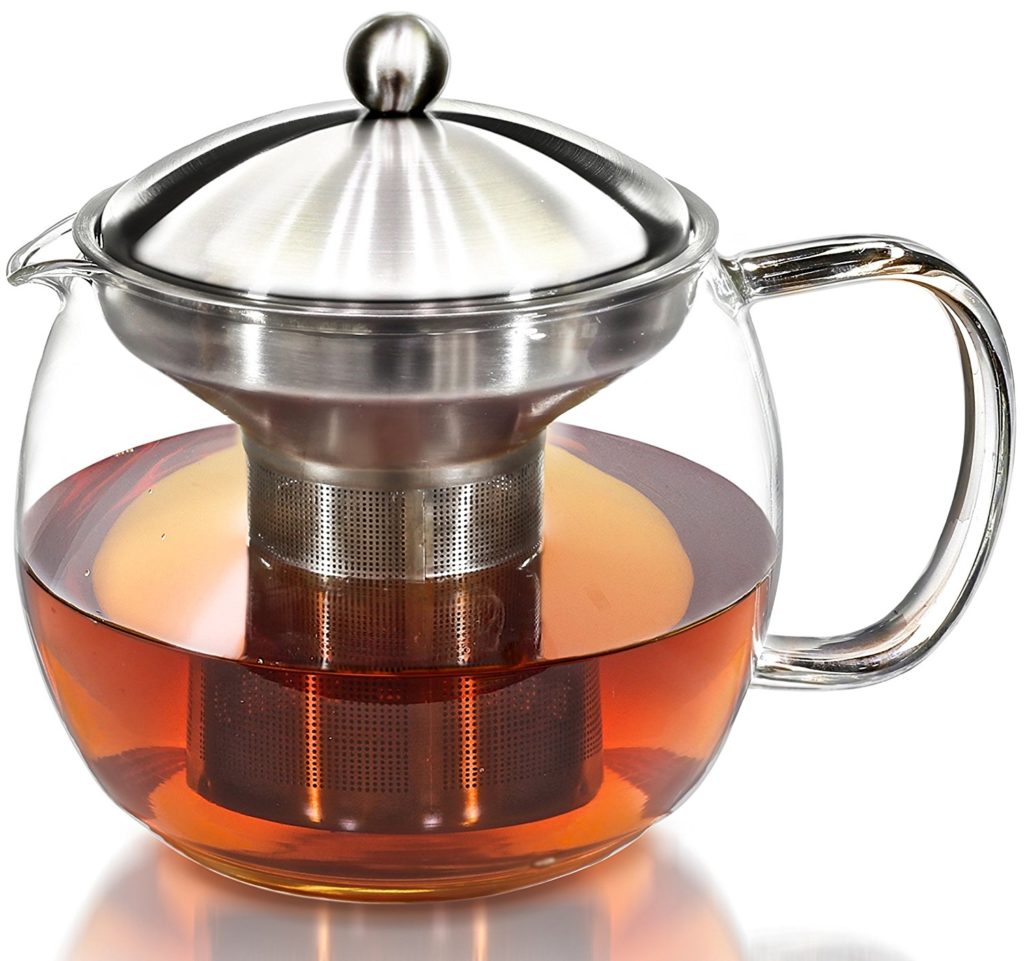 Calling all tea drinkers! Today only Amazon has this highly-rated Teapot Kettle with Warmer for only $19.99! Plus you can get FREE shipping on orders over $25 or if you are an Amazon Prime Member.
Brewing up your favorite tea just got a whole lot easier with this microwavable glass teapot. Now there's no need to boil your water separately before putting it into your tea brewer. Simply remove the stainless steel infuser and lid, fill the pot and microwave until boiling.
Then put the infuser back into the teapot filled with your favorite tea leaves and let steep. It's as simple as that! The high-quality ultra fine mesh infuser will never rust and allows your tea leaves to steep until you have the perfectly brewed cup!