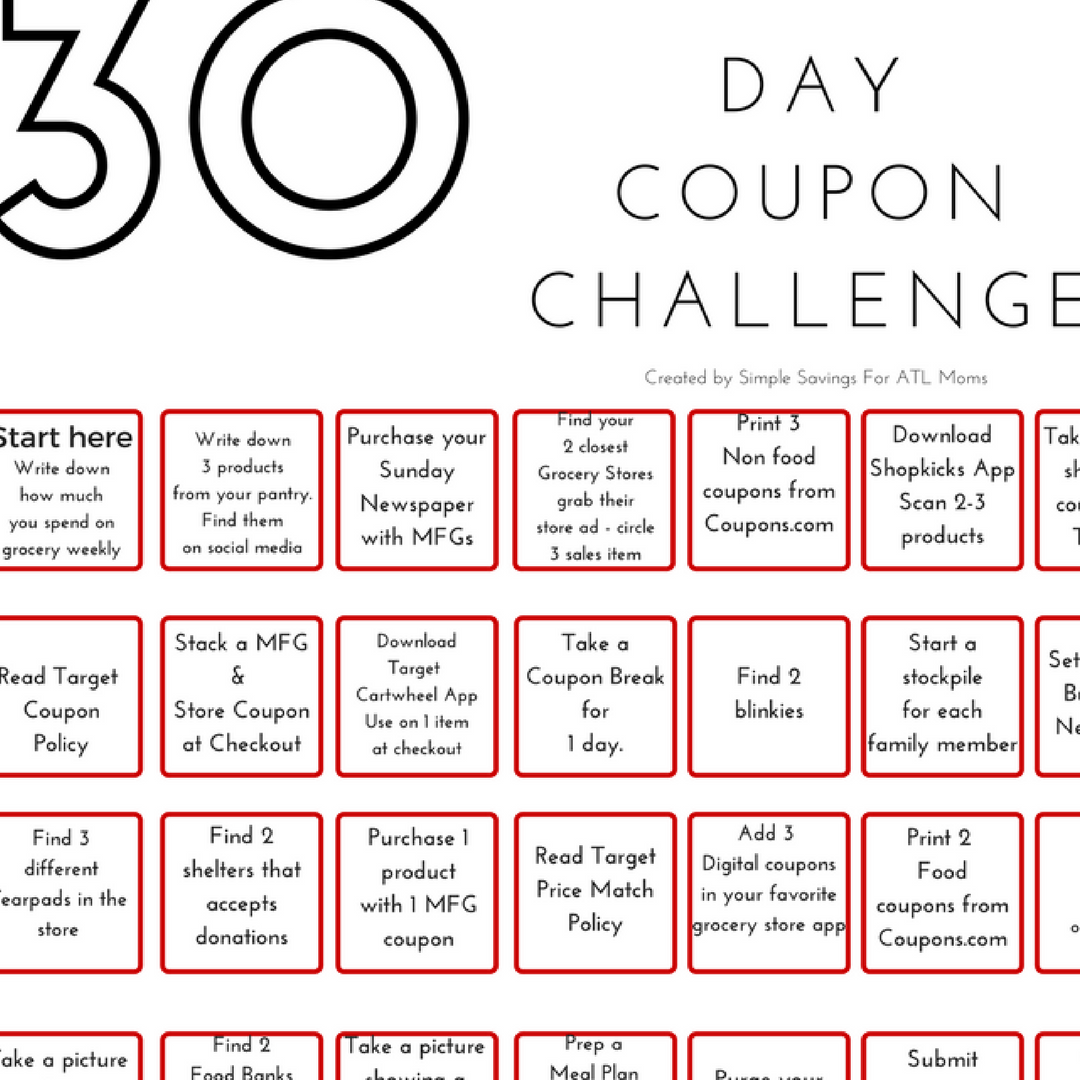 Are you new to using Coupons? Do you need to get back into using Couponsto lower your costs out of pocket with your groceries, household products, baby, personal care, health care, etc.?
I have created this 30 day Coupon Challenge to help get you back into the Coupon Community. The best part of the challenge is that you are not alone and can come back here or join me on any of my social media networks anytime if you need more inspiration.
Download your 30 Day Coupon Challenge FREEBIE here from my monthly FREEBIE page! There will be a new challenge each month. Be sure to bookmark my blog today for more!
Start the challenge when you want to. Get a friend to join in with you. Have some fun!