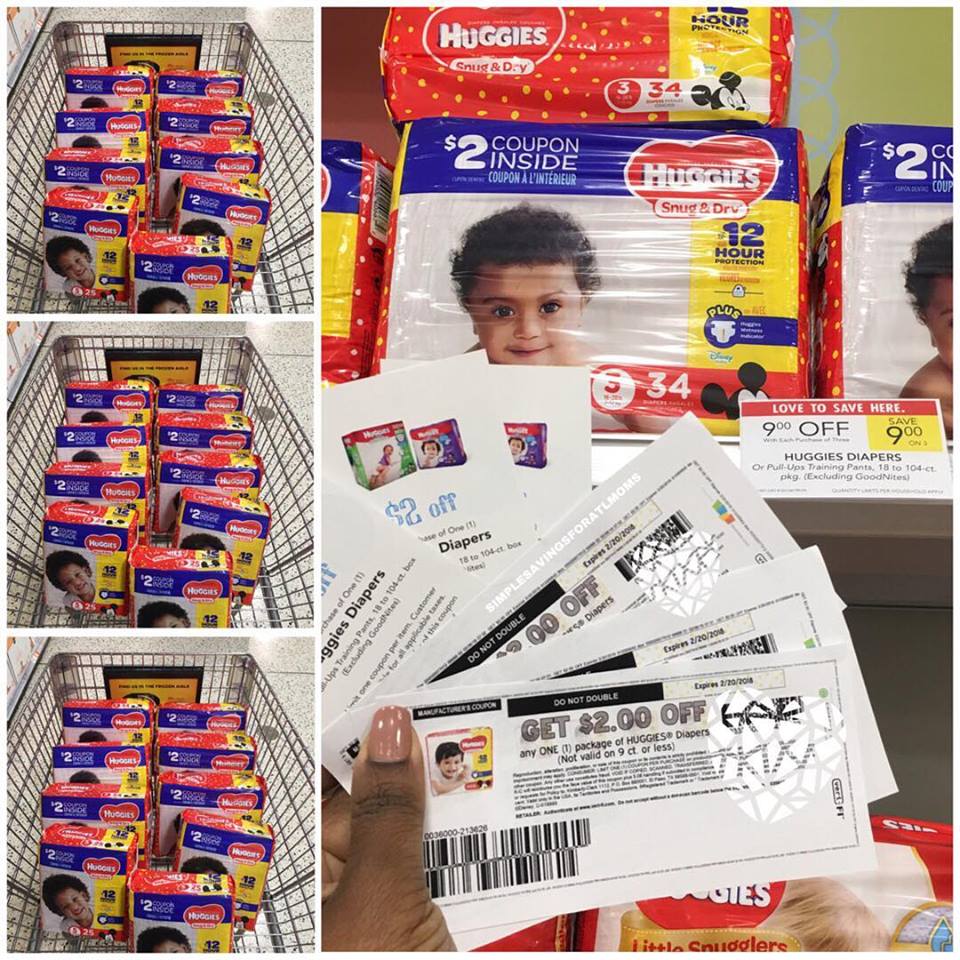 Pay $1.99 each for Huggies Diapers at Publix. Buy 3 @$8.99 ea, use (3) Save $2.00/1 MFG Coupons.com (link on blog), Use (3) Save $2.00/1 Publix (Full Carts, Full hearts booklets) store coupons. $9 is auto deducted at checkout for each 3 packs. Ends 2.6 or 2.7.
Submit receipt to Huggies.com for reward points.
Additional bonus:  Buy $20 worth of Huggies diapers and get back a $5 Disney gift card. Find out more.